M. Pearlmann & Co., 254 St. George's Rd., 1891 - 1912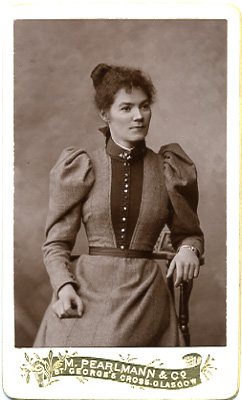 The addresses at 231 New City Road and 254 St. George's Road were both close to St. George's Cross, so it is difficult to say which of the two, if not both, were referred to as 'St. George's Cross'. Pearlmann moved from the one to the other in 1891. However, the lady's sleeves in the cdv above definitely point to a date in the mid 1890s.
The class photo below is identified as a 'jubilee' photo, hence 1897 or later. However, unlike the similarly designed cabinet card in the 49 Jamaica street section, which was occupied by Pearlmann in 1898, it does not carry that address, so must be from 1897 or early 1898.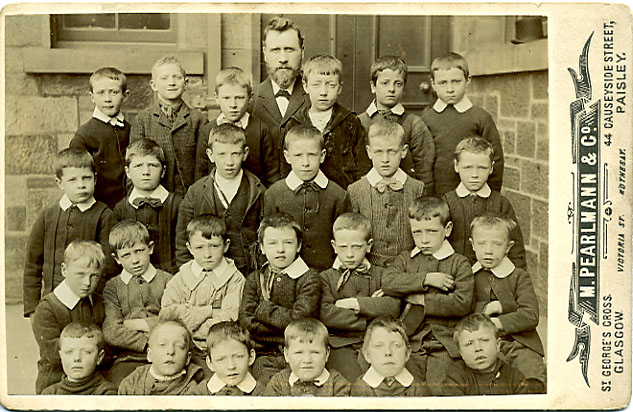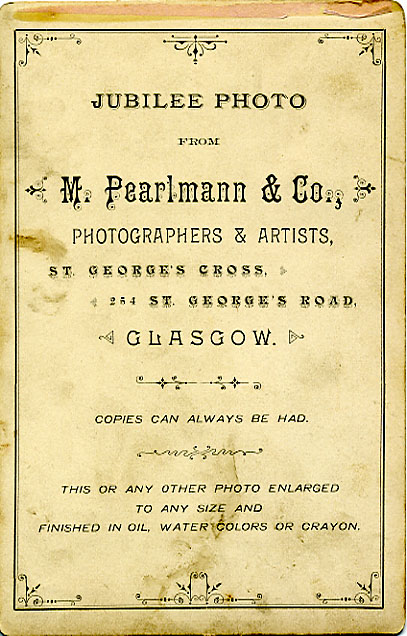 The cabinet card below is blank on the back, and glossy - the one above is matt - but otherwise identical to it, so can be similarly dated to 1897 or 1898.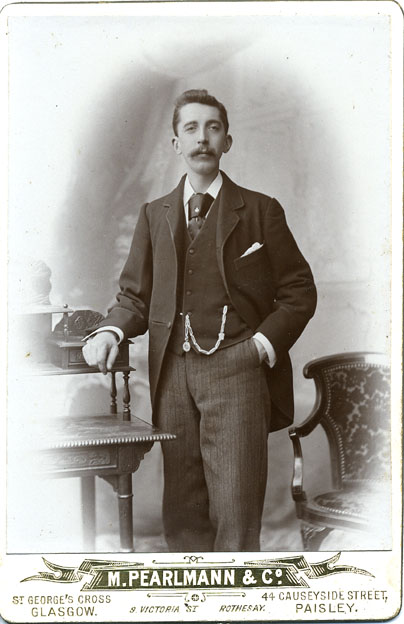 It is difficult not to be influenced by the poor condition of the cabinet card below but the style of the central teacher's dress would suggest a date very close to the 1900s.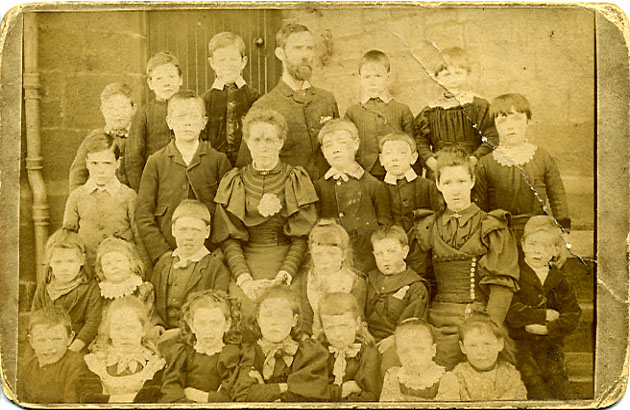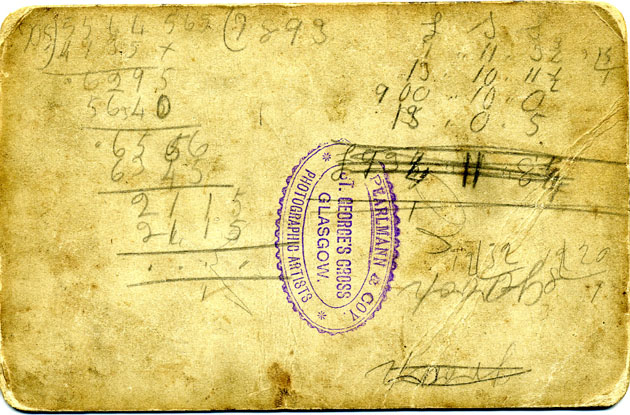 The first card below is similar to the final one in the 49 Jamaica street section, which would date it to 1898 to 1900. The style of the second textured cabinet card below and the use of the small logo became common in the Edwardian era.