M. Pearlmann & Co., 49 Jamaica St., 1898 - 1900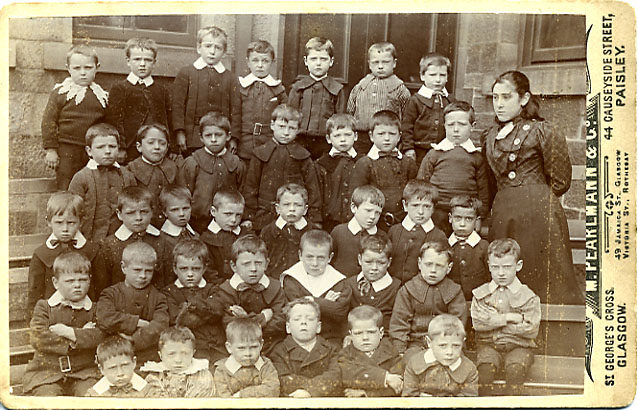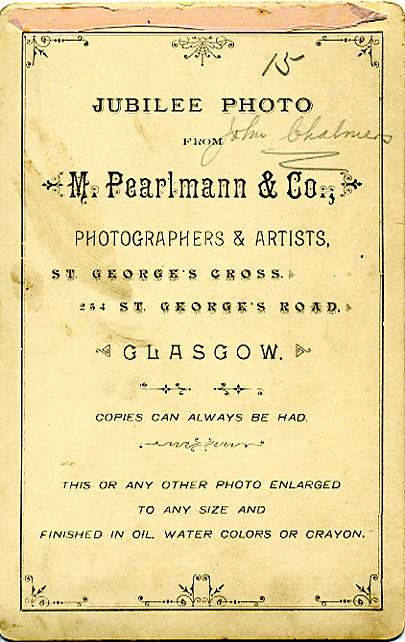 The title 'Jubilee Photo' presumably referring to Victoria's diamond jubilee, suggest this cabinet card should be dated to 1897 or 1898.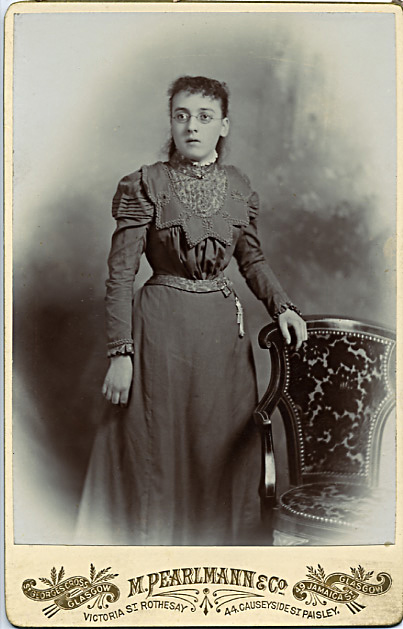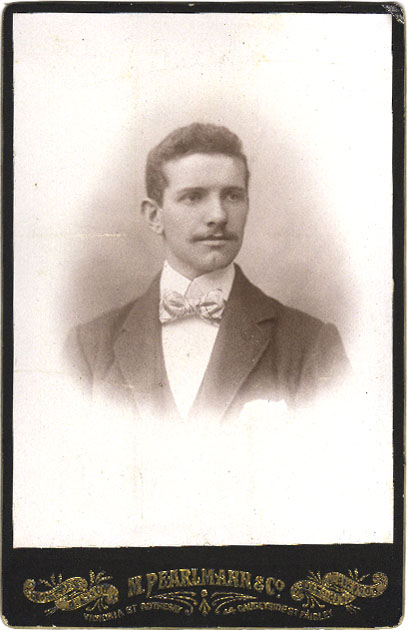 The above image courtesy of Susan Breakenridge.
The narrow date range is also helpful in dating the cards above. The first on light card with gold lettering and the second on dark green card could also be 1898 or 1899, and were probably simultaneously available as options.
The types of product below on toned and textured card became common in the early 1900s, so we can perhaps see here the change between the two styles. These cards carry only the Jamaica street and St. George's Cross addresses, so are likely to be around 1900.